Slide 1
100,000 downloads seit 2010

Speichere & teile Dokumente lokal oder in der Cloud

Eine schnelle Lernkurve ohne jegliche besondere Fähigkeiten

Eine intuitive Benutzeroberfläche für den Gantt-Diagrammen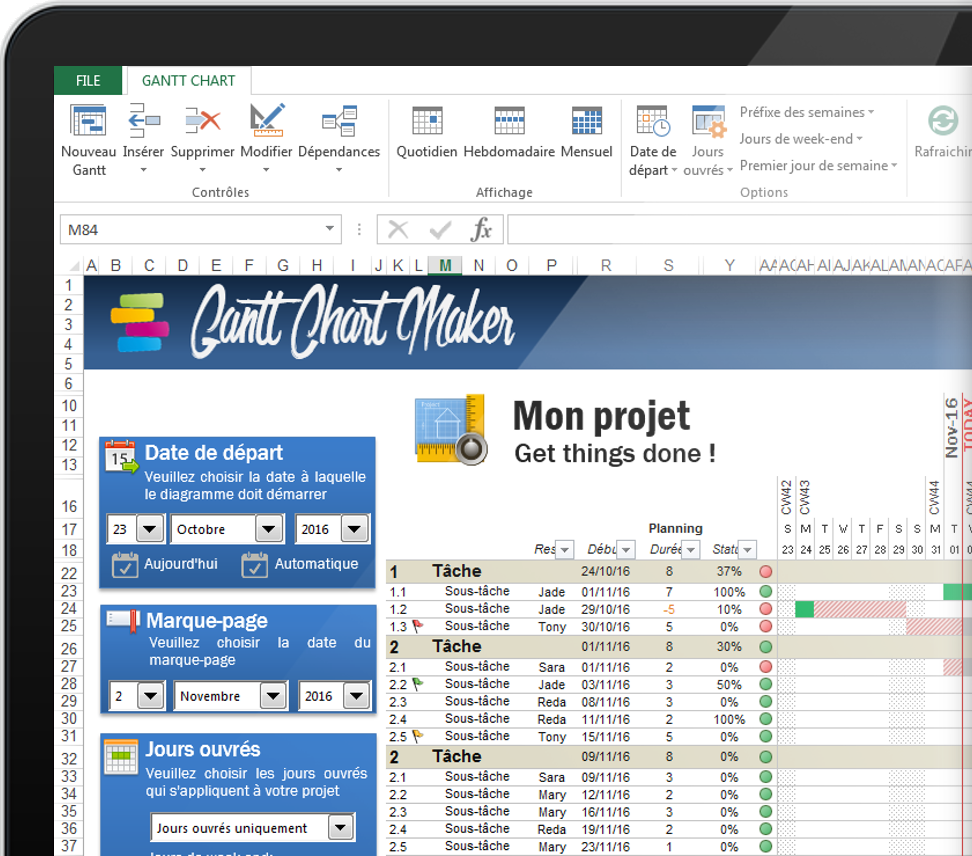 Entfelssle die Kraft von Excel
Slide 1- Copie
100,000 downloads seit 2010

Speichere & teile Dokumente lokal oder in der Cloud

Eine schnelle Lernkurve ohne besondere Fähigkeiten

Eine intuitive Benutzeroberfläche für den Gantt-Diagrammen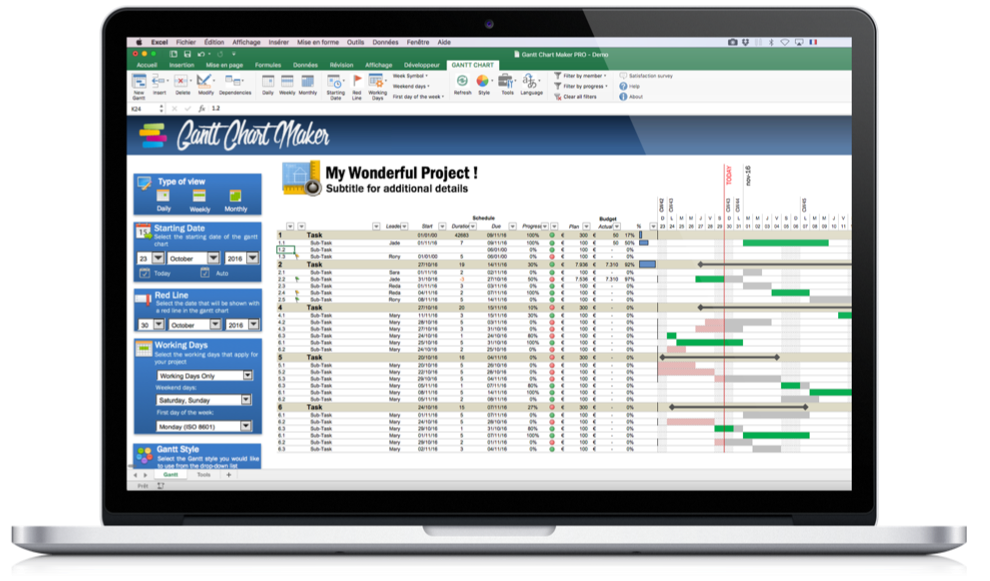 Entfelssle die Kraft von Excel
Rationalisierende Projektplanung !
Der Gantt-Diagramm Ersteller ist ein auf Excel basierendes Planungswerkzeug, welches komplexe Operationen automatisiert
Leistungsfähig
Die Leistung dieses Werkzeuges ist hervorragend: circa fünfzig macros sind involviert um die gewünschte Planungsgenauigkeit zu erhalten.
Intuitiv
Das intuitive Interface erlaubt jedem Gantt-Diagramme von Tag 1 zu machen. No special Excel skills are required to use this tool.
Automatisierung
Du musst nichts programmieren noch irgend etwas zu bedenken! Alles Aufgaben zum Machen und Modifizieren von Gantt-Diagrammen wurden programmiert und sind Gebrauchsfertig.
Sicherheit
Du besitzt dein Dokument: eine Internetverbindung ist nicht notwendig und du bestimmst wann und wie du deine Dokumente teilst.
Anpassung
Du kannst die Gantt-Diagramme mit Voreinstellungsmodulen anpassen: Farben, Ansicht, Wochenendtage, etc
Kompatibilität
Wir guarantieren die beste Kompatibilität: PC oder MAC - Excel 2007 bis 2016. Siehe Funktionen und Kompatibilität.
Zusammenarbeit
Dieses Werkzeug kann fuer Cloud-Zusammenarbeit benutzt werden: Dropbox, Google Drive, etc.
Unterstützung
Eine ausführliche
Dokumentation
sowie
Tutorial Videos
werden ihre ersten Schritte führen!
Email Unterstützung
is auch verfügbar
Packungen
Der Gantt-Diagramm Macher ist das wettbewerbsfähigste Projektmanagement-Werkzeug
STARTER
ENTDECKEN SIE DAS WERKZEUG
30+ WERKZEUGE FÜR DEN GANTT

MAXIMAL 1 DIAGRAMM PRO DATEI

MAXIMUM 100 AUFGABEN PRO DIAGRAMM

PRO
FÜR FREELANCER & START-UPS
50+ WERKZEUGE FÜR DEN GANTT
UNBEGRENZTE ANZAHL AN DIAGRAMMEN PRO DATEI
UNBEGRENZTE ANZAHL AN AUFGABEN PRO DIAGRAMM
TAGES-, WOCHEN-, MONATSANSICHT
"NUR AN ARBEITSTAGEN" FEATURE
PRIORITÄTSZUGANG FÜR DEN SUPPORT
LIZENZ FÜR EINEN PROJEKTMANAGER

50+ WERKZEUGE FÜR DEN GANTT

UNBEGRENZTE ANZAHL AN DIAGRAMMEN PRO DATEI
UNBEGRENZTE ANZAHL AN AUFGABEN PRO DIAGRAMM
TAGES-, WOCHEN-, MONATSANSICHT
"NUR AN ARBEITSTAGEN" FEATURE
PRIORITÄTSZUGANG FÜR DEN SUPPORT
LIZENZ FÜR 1-10 PROJEKTMANAGERN

Mehr als 5000 zufriedene Nutzer und noch kein Ende in Sicht!
Schliess dich uns an um das volles Potenzial von Excel, in Bezug auf Projektplanung, zu entfesseln.
Alex- Copie

I was looking for an easy to use excel template and came across the Gantt Chart Maker. It is so easy to use and it largely covers the needs of my small construction business. Thank you very much and greetings from Portugal.
So easy to use and largely meets my needs
Hugo- Copie

I was considering using MS Project ... finally Excel does the work
I found the Gantt Chart Maker coincidentally and since then I use it to manage all my projects. Originally, I was considering MS Project but finally Excel does the job. I just made some changes to the original template. Thanks again. Well done.
Frank- Copie

I use this gantt chart to manage my small car rental company. It helps me plan the bookings but also to keep track of the team tasks. Thank you.
I use this tool to manage my company
Koen- Copie

All the team members are familiar with Excel and everyone can update it
This tool is so easy to use that it does not require any specific skills. All the members of the team are familiar with Excel so everyone can update the file himself which relieves me enormously as a project manager. I can concentrate more on my core job.
Mayang- Copie

This is a wonderful alternative to my simple spreadsheets
This tool is a wonderful alternative to the simple spreadsheet that I have tried to make myself. Everything is preset and I immediately started the planning stage. Thank you so much.
Slide 1








Slide 1 - copy - copy










Slide 1 - copy








Slide 1 - copy








Slide 1 - copy








Slide 1 - copy- Copie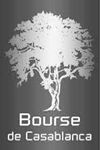 Technical details
PC Kompatibilität:
Microsoft Excel 2007, 2010, 2013, 2016
MAC Kompatibilität:
Microsoft Excel 2011, 2016
Dokumentation:
Primären Features:
Ein intuitives Interface zum Kreieren von Gantt-Diagrammen
Tages-, Wochen-, Monatsansicht
The Fähigkeit nur Arbeitstage zu betrachen
Eine unbegrenzte Gantt Dauer (Anzahl an Spalten)
3 Aufgaben Level: Meilenstein, Aufgabe, Teilaufgabe
Eine unbegrenzte Anzahl an Aufgaben (Anzahl and Reihen)
Mehrere Gantt-Diagramme in der gleichen Datei
Sofortige Updates der Digramm Prosition
Eine Neulade Funktion (Diagramm, Nummern, etc.)
Unterstützt retroplanen
Unterstützt Aufgaben Abhängigkeiten
Filter Aufgaben nach Kriterien
Überwache den Haushaltsverbrauch
Füge Reigen/Spalten mit einem Klick hinzu
Lager Teammitglieds Details
Sende das Diagramm per Email mit einem Klick
Automatisch angepasste Druckränder
Passe die Wochenend- und Urlaubstage
Stelle den ersten Tag der Woche ein
Wochenzahlen ISO oder USA Format
Füge automatische/manuelle Abhängigkeiten hinzu
Kontrolliere die ganze Gantt mit den Menus
Völlige Kontrolle über die Datei (außer Makros)
Fähigkeit Aufgaben zu koperien und einzufügen
5 Farbpaletten für die Gantt-Diagramme
Teile den Verantwortlichen verschiedene Farben zu
Visualisiere Fortschritt und Verzögerungen
Passe bedingte Formatierung an
Das gesamte Interface ist in 4 Sprachen verfügbar
Schleifenmenu und Rechtsklickmenu
Keine Internetverbindung nötig
Kompatibel mit Dropbox, Google Drive, etc
Alle Makros (VBA 7) wurden getestet
Verschiedene Algorythmen um die Operationsgeschwindigkeit zu verschnellern
FAQ
Für häufig gestellte Fragen, bitte folgen sie dem
Link
.
Tutorials
Falls nötig, the folgen
Videos
unterstützen sie bei den ersten Schritten !
Unterstützung
Für Unterstützung via Email können sie das folgende
Kontakt Formular
ausfüllen.
Nimm es mit, wohin du auch gehst!
Der Gantt-Diagramm Ersteller benötigt keine Internet Verbindung.
7 zusätzliche Gründe
... um den Gantt-Diagramm Ersteller ihr Planwerkzeug zu machen.
Eine schnelle Lernkurve
Sie benötigen nicht viel mehr Fähigkeiten, wie ihre jetziges Wissen über Microsoft Excel: sie können Gantt-Diagramma schon ab Tag 1 erstellen.
Ein Werkzeug für all deine Projekte
Der Gantt-Diagramm Ersteller wird deinen Bedürfnissen gerecht und dies für all deine Projekte, simple oder komplexe, und seine Features können jederzeit bei Gebrauch aktiviert werde.
Ein stabieles Werkzeug
Dank dem gesammelten Feedback und den eingeführten Verbesserungen seit 2010 , bieten wir ein stabieles Werkzeug, dass mehr als 100.000 herunter geladen wurde.
Entfessle die Kraft von Excel
Mit unserem Werkzeug wirst du das volle Potenzel von Excel hinsichtlich der Projektplanung entfesseln. Du wirst schnell herausfinden, dass du kein teures oder komplexes Softwareprogramm benötigst.
Von Projektmanagern entwickelt
Dieses Werkzeug wurde von Projektmanagern entwickelt und dann seit 2010 kontinuierlich verbessert, dank dem Feedback von leidenschaftlichen Fachleuten von der ganzen Welt.
Keine wiederkehrende Zahlung
Kaufst du einmal den Gantt-Diagramm Ersteller, gehört er dir. Es gibt keine wiederkehrende Zahlung und dir gehören deine Dokumente voll und ganz: you bestimmst wann und wie du sie teilen willst.
Contact Formular
Zögern sie nicht uns zu kontaktieren wenn Fragen auftreten oder sie Bemerkungen haben.